Our location is and has been a key asset for national, international, and small businesses alike. Our combination of a growing workforce, outstanding cost of living, access to national and international markets, business incentive programs, and high-speed telecommunications means a smart choice for your business relocation or expansion. Numerous businesses covering multiple unique industries have experienced success in Drum Country.
The Fort Factor: Present and Future
Fort Drum is the heart of Drum Country, and it powers the regional economy by creating a productive workforce and a strong consumer base. The Army installation employs more than 6,000 area residents, generating $1.88 billion in annual economic impact. Soldiers and their families, living on and around Fort Drum, are a driving force for economic growth, development, and business relocation in Drum Country.
Major Market Access Equals Major Benefits
Located in north-central New York, Drum Country is adjacent to major market areas, including Syracuse, NY and Quebec, Canada, all made easily accessible by the multiple airports, rail stations, and waterways across the region. Along with Fort Drum, several successful food manufacturers, call centers, Finance/Insurance/Real Estate companies, and defense contractors, call St. Lawrence, Jefferson, and Lewis counties home. Drum Country is also a growing hub for renewable and alternative energy manufacturers and businesses to relocate and expand.
TELECOMMUNICATIONS
CONNECTIVITY WITH RELIABILITY
Drum Country has the telecommunications infrastructure to keep your business running and connected at all times. Completed in 2003, Open Access Telecom Network (OATN) is a carrier-class telecommunications network serving Jefferson, Lewis, and St. Lawrence counties. It connects the Drum Country region to carrier co-location facilities in Syracuse, Albany, and New York City. The OATN consists of over 1,800 miles of fiber network, with complete redundancy, and 31 central offices that contain the electrical and optical equipment that power the network. The network stretches across Franklin, Clinton, and Essex Counties as well.
OATN is managed by the Development Authority of North Country (DANC). Major carriers such as Verizon and Spectrum also have fiber optic networks throughout Drum Country. Several wireless broadband providers offer services to more remote areas of the region. Our target industries will find the ease of connectivity beneficial to their business.
Drum Country telecommunications capacity includes:
Carrier Class network reliability
Offerings that include TDM, Ethernet and wavelength services
24×7 network monitoring and support
Redundant connectivity for greater security
Point-to-point or ring configurations
Fast provisioning times
Scaleable network design to accommodate rapid growth and new service offerings as required.
The network is monitored by a comprehensive provisioning and monitoring system based on several tools, including SolarWinds, Ethernet Network Management System, Ethernet Switch Management System, Ethernet Switch Manager, and others.  This allows for immediate action if service is affected.
Business Incentives: Helping Businesses Profit
Whether you're a start-up or an expanding business, Drum Country can help you access incentives, such as:
Workforce training programs
Real property tax and investment incentives
Energy and power discount programs
Grants and low-interest loan programs
RELOCATE YOUR BUSINESS TO DRUM COUNTRY AND
BE READY TO WATCH IT GROW AND SUCCEED!
Population & Labor (2011)
A ONE-TWO PUNCH:
TRANSPORTATION & LOCATION
Location and transportation mean nothing without an abundant, skilled labor force to manufacture your products. In Drum Country, you'll have access to a growing, well-trained labor force at a competitive cost. In fact, the average hourly wage is 17% lower than the national average across all occupations, and up to 31% lower than the national average for key manufacturing occupations.
6/10 OF DRUM COUNTRY'S TOP
EMPLOYERS ARE IN MANUFACTURING.
Drum Country's close proximity and connectivity to major markets in the Northeastern and Midwestern United States and Canada mean cheaper transportation costs and faster time-to-market. Within a 500-mile radius of Drum Country, you'll find a population of 75,050,238 consumers and 75 percent of Canada's manufacturing capacity.
A robust transportation network enables you to quickly and easily receive the raw materials you need and transport your finished products to consumers. Your products can easily be transported through the Port of Ogdensburg. The reasons for business relocation to Drum Country couldn't be stronger.
Have questions about Drum Country?
Ask us below.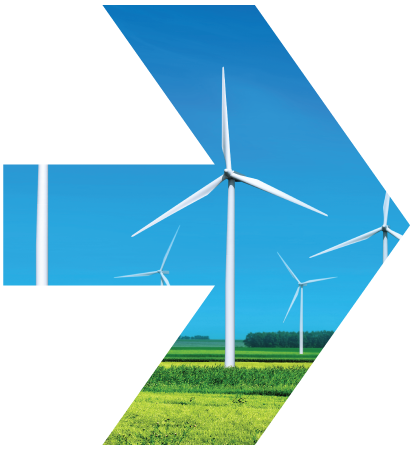 GET THE LATEST NEWS IN BUSINESS RELOCATION