YOU SEE A SOLDIER,
WE SEE A WORKFORCE
WORKFORCE DEVELOPMENT
& JOB TRAINING SERVICES
Workforce development and job training services are a vital aspect of your business, and even further in the spotlight in recent years. In Drum Country, we have a robust set of public and private organizations that work directly with you to ensure your business has what it needs to succeed. We're also home to a number of very active trade associations with a well-represented workforce.
WORKFORCE DEVELOPMENT & JOB TRAINING PARTNERS
JEFFERSON-LEWIS COUNTY
WORKFORCE DEVELOPMENT BOARD
Established under the provisions of the Workforce Innovation and Opportunity Act of 2014, the Jefferson-Lewis County WDB is a government-appointed, local Board that is in charge of providing guidance, impact, motivation, and supervision for our local workforce development system. This means integrating an economic and workforce investment system that provides an environment for success for both businesses and workers as we all deal with the ever-increasing changes in technology, markets, and high-performance workplaces.
Jefferson-Lewis County Workforce
Development Board
1000 Coffeen Street
Watertown, NY 13601
[email protected]
Phone: (315) 786-3651
ST. LAWRENCE COUNTY
WORKFORCE DEVELOPMENT BOARD
Through your single point of contact at the St. Lawrence County One-Stop Career Center, you'll find assistance with:
Recruitment of new employees
On-the-job training
Incumbent worker training
Customized training programs
St. Lawrence County Workforce Development Board
80 State Highway 310, Suite 8
Canton, New York 13617
[email protected]
Phone: (315) 386-3276
ST. LAWRENCE-LEWIS BOARD OF
COOPERATIVE EDUCATION
SERVICES (BOCES)
The St. Lawrence-Lewis BOCES serves as a vehicle for the coordination of educational services within our region. Our mission is to meet the needs of our customers by:
Preparing students to become contributing members of their communities
Initiating programs in response to emerging needs
Encouraging the sharing of resources and expertise
Providing opportunities for professional growth
Including all constituents in the decision-making process
Providing professional and technical assistance
The St. Lawrence-Lewis BOCES also offers an extensive list of adult education programs to aid workforce development across the 2 counties.
St. Lawrence-Lewis BOCES
40 W Main St
Canton, NY 13617
Phone: (315) 386-4504
JEFFERSON-LEWIS BOARD OF
COOPERATIVE EDUCATION
SERVICES (BOCES)
Jefferson-Lewis BOCES serves 18 school districts in Jefferson, Lewis, Hamilton, Herkimer, and Oneida counties. Services offered to these districts include Administrative Services, Career & Technical Education, Adult Education & Continuing Education, Programs for Exceptional Students, and Programs & Professional Development.
The Jefferson-Lewis BOCES also offers an extensive list of adult education programs to aid workforce development across the 2 counties.
Jefferson-Lewis BOCES
20104 State Route 3
Watertown, NY 13601
Phone: (315) 779-7000
CITEC BUSINESS SOLUTIONS
Developing your workforce and keeping them safe are two of the most important things you can do to protect your most important assets. CITEC Business Solutions offers comprehensive Workforce and Safety training and consulting services to ensure that you can find and keep the right people.
CITEC is a not-for-profit business consulting organization serving the seven counties of Jefferson, Lewis, Clinton, St Lawrence, Essex, Franklin, and Hamilton. We are driven by a mission to help small and medium-sized enterprises in northern New York to thrive. The depth of our consulting team's expertise and an unbeatable nationwide network of resources will deliver the impacts your business needs to grow strategically, improve profitability, and create the competitive advantages you need.
CITEC Business Solutions
Box 8561 Clarkson University
Potsdam, New York 13699-8561
[email protected]
Phone: (315) 268-3778
FORT DRUM EMPLOYMENT
READINESS PROGRAM (ERP)
The Employment Readiness Program (ERP) is available to assist Transitioning Soldiers, Spouses, Family Members, Retirees, and DOD civilians and dependents with obtaining employment in the area. ERP offers Federal and Civilian resume workshops, one-on-one career counseling, LinkedIn Tips and Tricks, and job search resources to assist you with resume writing, and career and education planning for your employment search.
Available workshops include Resume Start to Finish, Career Fair Preparation and Interview Preparation, and Federal Resume Employment Application.
Leon Donelson
[email protected]
Phone: (315)-772-1090
ADULT CAREER & CONTINUING
EDUCATION SERVICES – VOCATIONAL
REHABILITATION (ACCES-VR)
The Mission of the Adult Career & Continuing Education Services – Vocational Rehabilitation (ACCES-VR) is to promote educational equity and excellence for students with disabilities while ensuring that they receive the rights and protection to which they are entitled; assure appropriate continuity between the child and adult services systems; and provide the highest quality vocational rehabilitation and independent living services to all eligible persons as quickly as those services are required to enable them to work and live independent, self-directed lives.
CONTACT (JEFFERSON COUNTY)
Syracuse District Office
333 East Washington Street, Room 230
Syracuse, NY 13202
Phone: (315) 428-4179
CONTACT (LEWIS COUNTY)
Utica District Office
207 Genesee Street
Utica, NY 13501
Phone: (315) 793-2536
CONTACT (ST. LAWRENCE COUNTY)
Malone District Office
209 West Main Street, Suite 3
Malone, NY 12953
Phone: (518) 483-3530
CUSTOMIZED BUSINESS
PROGRAMS
Unable to find what you're looking for? Contact us to learn more about how our partner agencies can work with you
to create customized business programs specific to your needs!
The Best Location is an Asset.
Drum Country is an ideal place to call home or to launch your business ventures. Let our location be your asset. Relocate here and experience for yourself all Drum Country has to offer!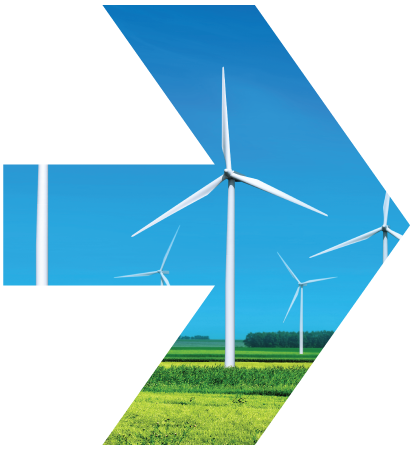 GET THE LATEST NEWS IN ECONOMIC DEVELOPMENT