DIVERSE EXPERIENCES.
GREAT PEOPLE.
EXPLORE WHAT DRUM
COUNTRY HAS TO OFFER!
LAKE ONTARIO
The Lake Ontario shoreline in Drum Country runs from Henderson to Three Mile Bay in Jefferson County. The area is rich in history, fishing, and recreation. Henderson Harbor is located between Westcott Beach and Southwick Beach state parks, and is known for its lake trout, steelhead, salmon, pike and perch fishing. Sailing is a favorite past time in Henderson. Sackets Harbor is home to several historical sites where some of the most critical battles in the War of 1812 occurred. You can visit the Sackets Harbor Heritage Area Visitors Center to start your walking tour of the Village and see sites as the Sackets Harbor Battlefield, the Military Cemetery at Madison Barracks, the Pickering-Beach Museum, and the Arts Association of Northern New York, or stop at the many shops and restaurants along Main Street. Dexter is 7 miles north of Sackets Harbor and located at Black River Bay where fishing abounds. Dexter is home to the Black River Bay Campgrounds. Ten miles north of Dexter is Chaumont and Three Mile Bay home to Chaumont Bay, the largest freshwater bay in the world. The area is perfect for sailing and fishing, and is home to campsites, marinas, and boat launches.
THOUSAND ISLANDS
The Thousand Islands region runs from Cape Vincent ("Where the Lake meets the River") to Alexandria Bay. The St. Lawrence River highlights the natural boundary between the U.S. and Canada. The region is home to castles, an international bridge, campgrounds, great fishing, state parks and other great recreational opportunities. And yes, it is home to 1,000 islands and the famous dressing!
Cape Vincent has a strong French heritage which is showcased annually by its French Festival held in July. There are quaint shops and restaurants that line the streets. You can visit the Tibbettts Point Lighthouse, or depart on the only auto ferry across the St. Lawrence River to Kingston, Ontario, Canada.
Fifteen (15) miles north of Cape Vincent is the bustling village of Clayton. Clayton is home to the renowned Antique Boat Museum as well as the Thousand Islands Museum and the Thousand Islands Arts Center. Or visit in October for their annual Pumpkin Chunkin event. Just 12 miles north of Clayton is Alexandria Bay. Alexandria Bay is home to the historic Boldt Castle and Boldt Yacht House. Boat tours of the Thousand Islands run throughout the summer, and don't forget to take in Bill Johnston's Pirate Days in August.
TUG HILL
The 2,100-square mile Tug Hill region falls between Lake Ontario and the Adirondacks and encompasses parts of Jefferson and Lewis Counties. It is largely rural with smaller communities, but perfect for experiential travel. With its many natural wonders like Whetstone Gulf or skiing at Snow Ridge, you can walk, hike, ride horses, snowshoe, cross-country ski, or view the many waterfalls and rivers along its trails while enjoying the wonders of nature. The region is home to Lowville, Lewis County.
The seat of Lewis County government, Lowville is a bustling community. Lewis County is at the forefront for renewable energy projects and is home to several large wind facilities. The area is known for its recreational opportunities including trails for motorized, ATVs/UTVs and snowmobiles, and nonmotorized activities.
ADIRONDACKS
The Adirondack Park was created by New York State in 1892 as one of the first Forever Wild Forest Preserves in the Nation. At almost 6 million acres, areas of Lewis and St. Lawrence Counties are located in the Adirondack Park. The Park is known for its amazing beauty, rural character, and recreational opportunities. It is home to 105 small towns and villages. Cranberry Lake and Star Lake are located in St. Lawrence County. In fact, Cranberry Lake is the third largest lake in the Adirondacks.
WATERTOWN-FORT DRUM
Fort Drum is home to over 15,000 Soldiers and families members with the U.S. Army's 10th Mountain Division (LI). Watertown, home of Jefferson County government, is the only city in Jefferson County will approximately 26,000 residents. Together, with Fort Drum and the communities in between, it makes of the Watertown-Fort Drum MSA. The area is home to government, healthcare, retail and services for the region. Fort Drum is a unique military garrison as it does not have its own hospitals or schools on the post, but relies on the surrounding communities to provide these services. The community strongly supports its military.
If you are looking for recreational opportunities, the great Black River runs through Carthage and Watertown with fishing, kayaking and white water rafting opportunities. You can also ski at Dry Hill. Watertown is home to Zoo New York and Thompson Park, an Olmstead designed park, as well as the historic Paddock Mansion Museum, Flower Memorial Library, and SUNY Jefferson Community College.
ST. LAWRENCE RIVER VALLEY
The St. Lawrence River Valley includes the lowlands along the St. Lawrence River and encompasses much of St. Lawrence County. St. Lawrence County's population centers are located primarily along the St. Lawrence River serving as the western border of the County and U.S. Route 11 which runs through the center of the County. The County is bordered to the east by the Adirondack Park. St. Lawrence County is diverse with recreational opportunities along its many rivers, trail networks (both motorized and non-motorized), hiking, and fishing, as well as its cultural opportunities.
Ogdensburg and Massena are located along the St. Lawrence River. This area is a prime destination for world class fishing and home to several state parks including the Robert Moses State Park and the Nicandri Nature Center. It is also home to two international bridge crossing to Canada, as well as the Frederic Remington Art Museum.
Gouverneur, Canton and Potsdam are thriving communities along U.S. Route 11. Gouverneur is a bustling community with shops and restaurants. Canton is home to St. Lawrence County government as well as St. Lawrence University and SUNY Canton College. Potsdam is home to Clarkson University and SUNY Potsdam, as well as the North Country Children's Museum. As college communities, they are centers for arts and culture in St. Lawrence County.
AREA GUIDE
1 Lake Ontario
2 Thousand Islands
3 Tug Hill
4 Adirondacks
5 Watertown-Fort Drum
6 St. Lawrence River Valley
The Best Location is an Asset.
Drum Country is an ideal place to call home or to launch your business ventures. Let our location be your asset. Relocate here and experience for yourself all Drum Country has to offer!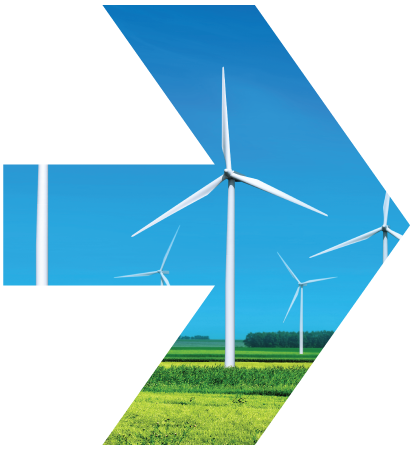 GET THE LATEST NEWS IN ECONOMIC DEVELOPMENT