AGRIBUSINESS IN DRUM COUNTRY
New York is a business-friendly state, and that includes agribusiness! Growing incredible produce, creating the best dairy products, and shipping those agricultural goods across the country and into Canada is easy to do in Drum Country.
Agribusiness as an industry involves everything from production to processing and distribution, and like any industry, success comes from remaining competitive. Drum Country's member organizations work hard to support new and existing companies in the agribusiness industry through:
Grants for investment in new technology
Continuing education in farming practices and related topics
Site tours and scouting assistance
And more
A HISTORY OF AGRICULTURE
Hundreds of years of farming in the Drum Country region, plus farmer-driven organizations like Cornell Cooperative Extension and Northern New York Agriculture Development Program, make Drum Country a supportive location for your business, from seed to sale.
New York State is a top-ten national producer of apples, grapes, onions, and sweet corn. Additionally, "New York is a leader in the production of goods made from these commodities," including wine (#2), yogurt (#1), and maple syrup (#2). Plus, our temperate climate makes New York's farmland a safer investment for your agribusiness.
Why choose the Drum Country region of New York instead of other northeastern states? New York has an abundance of grants and initiatives for innovative farming techniques and environmental practices.
WATER AND WASTEWATER:GROW
WITH THE FLOW
The Development Authority of the North Country (DANC) provides water and wastewater service to Fort Drum and water to western Jefferson County while providing contract operations and maintenance services to various municipalities in Drum Country.
In eastern Jefferson County, the principal source of water and wastewater services is the City of Watertown Municipal System. The city's water plant is rated at 15 million gallons per day (MGD), and in 2018 averaged 5.3 MGD – the kind of capacity that is favorable to food processing companies. The plant processes on average 6 to 6.5 million gallons of water daily for residential and industrial use within the city and neighboring communities.
In St. Lawrence County, surface water supplies are readily available, and groundwater supplies are also sufficient to accommodate the needs of municipal systems, private systems, and industry. There are 22 municipal wastewater treatment facilities in St. Lawrence County.
Lewis County also offers excess wastewater capacity in Lowville and an abundant supply of water for expansion in most communities.
FOOD PROCESSING IN NEW YORK
Helping Food Processors Run Lean
Discover what some of North America's largest food processing companies have discovered. Drum Country's unique characteristics, from market and materials access to stateside and international shipping routes, are synergistically aligned with the individual needs of food processors.
Home to several large meat and dairy food processing companies, including the Kraft-Heinz Company, Drum Country offers the right mix of resources, labor costs, and logistics to help companies like yours – whether new or expanding – benefit from its optimal location.

A DRUM COUNTRY LOCATION
Make It Your Best Asset
Choosing the Drum Country region of north-central New York strategically positions you within a day's drive of New York City and New Jersey, Toronto, and Montreal. We are home to the Thousand Islands Bridge system and 24-hour border crossing connecting Alexandria Bay, NY to Ivy Lea, Ontario, Canada.
This direct connection between the U.S. and Canada is one of the 10 busiest border crossings. It connects U.S. Interstate 81 to Highway 401, which runs northeast to Montreal and southwest to Toronto, and Highway 416, which heads north to Ottawa.
THE BEST LOCATION IS AN ASSET.
Drum Country is an ideal place to call home or to launch your business ventures. Let our location be your asset. Relocate here and experience for yourself all Drum Country has to offer!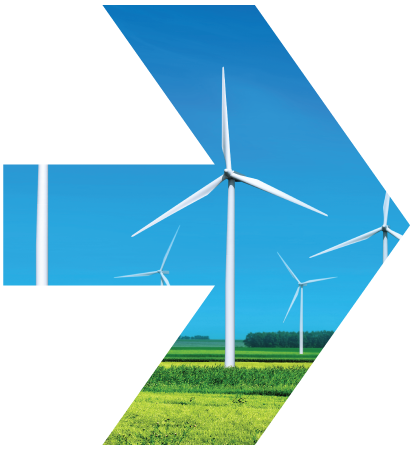 GET THE LATEST NEWS IN ECONOMIC DEVELOPMENT