INCREDIBLE HEALTHCARE
THROUGHOUT THE REGION
Quality healthcare and hospitals are readily available in Drum Country, with 9 hospitals and medical centers in the area.
CANTON-POTSDAM HOSPITAL/ST.
LAWRENCE HEALTH SYSTEM
Canton-Potsdam Hospital (CPH) is a not-for-prof it community healthcare facility certified for 94 beds. Its core programs include emergency medicine, acute care, hospitalist medicine, critical care, and a Level III Trauma Center that is fully equipped to provide rapid and thorough trauma care to adults involved in physically traumatic situations. CPH offers specialty care in over 45 different areas, including a robust orthopedic surgery and sports medicine program and the Center for Cancer Care, providing care and support for patients from initial screening through diagnosis and the full course of treatment.
CARTHAGE AREA HOSPITAL
Carthage Area Hospital is a not-for-prof it 501 (c) (3) rural community hospital established in 1965. The facility is a 25-bed Critical Access Hospital that serves approximately 83,000 residents living in Jefferson, northern Lewis, and southern St. Lawrence Counties. The Hospital is proud to serve both civilian and military personnel and their families at Fort Drum. Services include behavioral health, cardiology, dental sealant program, emergency services, family medicine, general surgery, laboratory services, assisted living, medical imaging, mobile health unit, nutritionist support, orthopedic clinic, pediatric care, physical and occupational therapy, podiatry, primary care, respiratory, sleep studies, school based health care, speech pathology, stroke care, urology, walk-in clinic and women's health.
CLAXTON-HEPBURN MEDICAL
CENTER (AFFILIATED WITH
CARTHAGE AREA HOSPITAL)
Claxton-Hepburn Medical Center is a private, not-for-prof it, 115-bed  community hospital and regional referral center. Claxton-Hepburn includes 67 acute-care beds, a 10-bed intensive care unit, a 10-bed birthing center, and a 28-bed mental health center. The medical center provides primary care to nearly 40,000 residents of Ogdensburg and surrounding communities and regional services to the 108,000 people of St. Lawrence County. Regional and countywide services include radiation and medical oncology provided by the Richard E. Winter Cancer Center, dialysis treatment provided by the Dr. Ravinder N. Agarwal Renal Center, the Rev. Thomas T. Patterson Wound Healing Center, and a state-of-the-art diagnostic imaging department.
CLIFTON-FINE HOSPITAL
(AFFILIATED WITH SAMARITAN
MEDICAL CENTER)
Clifton-Fine Hospital is a 20-bed Critical Access Hospital located in Star Lake, New York within the deep forests, pristine waterways, and towering mountains of the six-million-acre Adirondack Park. From primary, acute, and emergency care to physical therapy, imaging, and laboratory services, Clifton-Fine Hospital and its team of healthcare professionals proudly serve the medical needs of approximately 5,000 year-round residents and close to 5,000 more seasonal residents and visitors in southern St. Lawrence County.
GOUVERNEUR HOSPITAL/ST.
LAWRENCE HEALTH SYSTEM
(AFFILIATED WITH ROCHESTER
REGIONAL HEALTH)
Gouverneur Hospital (GH) is a not-for-prof it critical access hospital certified for 25 beds. Services include emergency care, medical imaging and EKGs, laboratory, physical rehabilitation, and respiratory therapy. GH also houses our comprehensive substance abuse rehabilitation programs, including inpatient detox, inpatient rehabilitation services, medicated assisted treatment, and behavioral therapies.
LEWIS COUNTY GENERAL HOSPITAL
Lewis County General Hospital is a 25-bed Critical Access Hospital and 160-bed Nursing Home facility that also offers Adult Day Health Care, Hospice, and Home Health Care services for residents. Services provided include acute care, cardiopulmonary sleep lab & EKG, dermatology, diagnostic imaging, emergency department, emergency management, laboratory, maternity, neurological services, orthopedics, outpatient infusion services, pain management services, rehabilitation services, surgical associates, short-term rehabilitation, and women's health OB/GYN. The hospital is owned by Lewis County.
MASSENA HOSPITAL/ST.
LAWRENCE HEALTH SYSTEM
(AFFILIATED WITH ROCHESTER
REGIONAL HEALTH)
Massena Hospital (MH) is a 25-bed acute care hospital providing inpatient, medical, surgical, and detoxification services in addition to emergency care. MH's main campus also provides medical imaging and laboratory services, nutritional counseling, respiratory care, cardiac rehabilitation, and inpatient physical and speech therapies. Outreach health centers offer cardiology, infusion, nephrology, neurology, OB/GYN and women's health, pediatrics, and primary care to the community.
RIVER HOSPITAL
River Hospital became an independent facility in April 2003. It is located in Alexandria Bay along the St. Lawrence River. Services provided include ambulatory surgery, behavioral health, cardiopulmonary, convenient care, emergency, infusion services, inpatient care, laboratory, physical therapy, radiology, and a family health center.
SAMARITAN MEDICAL CENTER
Samaritan Medical Center (Watertown, New York) is a 290-bed not for  prof it community medical center, offering a full spectrum of inpatient and outpatient healthcare services. From primary and emergency care to highly specialized medical and surgical services, such as cancer treatment, neonatal intensive care, behavioral health and addiction services, and imaging services, Samaritan Medical Center and its team of healthcare professionals proudly serves the medical needs of our civilian and military community.
FEDERALLY QUALIFIED
COMMUNITY HEALTH CENTER.
North Country Family Health Center, NCFHC, is a Federally Qualified Community Health Center, one of 1,400 in the country. Community Health Centers offer "one-stop shopping" – primary and preventive healthcare visits, dental, and mental health services; case management; insurance enrollment; and WIC services… all conveniently located, coordinated, and tailored to meet patients' needs. NCFHC provides high-quality, patient-centered, affordable, and accessible care. NCFHC accepts private insurance, Medicaid, and Medicare, and offers a sliding fee scale for patients based on family size and income. This Health Center receives Health and Human Services funding and has Federal Public Health Service deemed status with respect to certain health or health-related claims, including medical malpractice claims, for itself and its covered individuals. Its main facility is located in Watertown, however, it has school-based health centers through Drum Country as well.
TELEMEDICINE
Drum Country is home to the Fort Drum Regional Health Planning Organization or FDRHPO. The FDRHPO supports the telemedicine network across Drum Country. This connects Fort Drum Soldiers and their Families with quality healthcare in Drum Country. The FDRHPO works with service providers as well as the Army to determine where gaps exist in health care and works to close these gaps. They also assist providers with recruitment for medical positions and specialties.
The Best Location is an Asset.
Drum Country is an ideal place to call home or to launch your business ventures. Let our location be your asset. Relocate here and experience for yourself all Drum Country has to offer!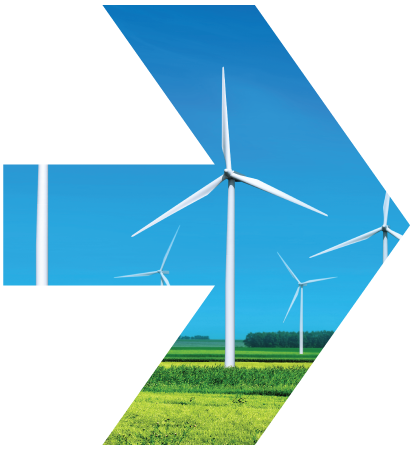 GET THE LATEST NEWS IN ECONOMIC DEVELOPMENT