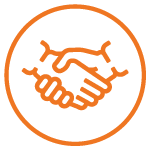 We're justifiably proud of our strong and well-trained workforce in Drum County–and we know that continued training is a key to keeping our workforce–and your business–as strong as they can be. Check out just a few of our business training resources below.
EVERYTHING A BUSINESS NEEDS TO MAXIMIZE ITS SUCCESS
ON-THE-JOB TRAINING-NEW HIRES:
• Companies may receive wage reimbursements of up to 50% to offset the costs of training new employees when hired through one of our On-the-Job Training programs.
• The duration of the On-the-Job Training program will be limited to the period of time required for the trainee to become proficient and may not exceed 26 weeks.
• Job applicants are screened for On-the-Job Training eligibility that will determine wage savings and associated tax credits available to your business.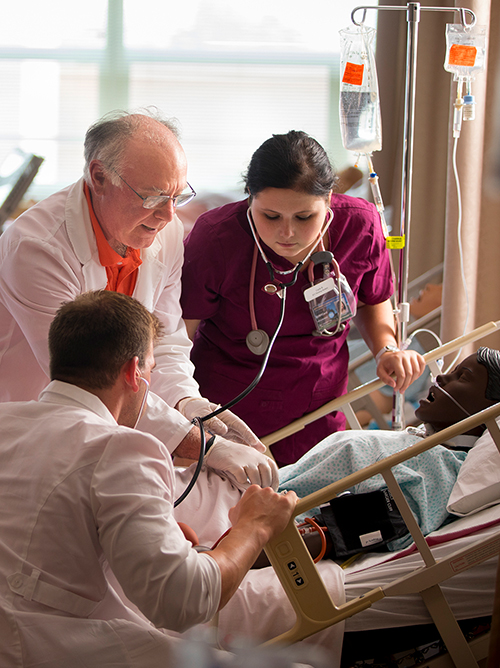 UPGRADE TRAINING FOR CURRENT WORKERS:
• Companies may be able to receive wage reimbursements of up to 50% when training existing employees for new upgraded positions within the organization.
• This training will reduce the costs associated with the introduction of new technologies, new production or service procedures, additional work skills or improved workplace literacy for employees who are being trained for new, higher-paying positions in the company.
• Companies may also be eligible for up to 50% of the cost of training provided to these employees by outside agencies, private vendors or educational institutions.
CUSTOMIZED TRAINING PROGRAMS:
• We will help you design and pay for training that will improve the productivity and skill level of your present workforce.
• Training may be provided in-house or by outside contracted training agencies.
• St. Lawrence Industrial Development Agency can pay 50% of the cost of training; your business provides matching funds of 50%.


ST. LAWRENCE-LEWIS BOCES AND JEFFERSON-LEWIS BOCES TRAINING CENTERS OFFER BUSINESS TRAINING RESOURCES IN THE FOLLOWING FIELDS:
Electrical
HVAC
NATE Specialties
Welding
Nursing
CAD
Math
Fluid Power
Mechanics
Electronics
Auto
Asbestos Awareness
Labor Relations
Automotive Technology
In addition to these training courses, BOCES also offers customized programs in response to specific business needs, industries and human service agencies. These customized training programs identify specific training needs, adapt curriculum to meet an organization's goals, provide instructors with expertise in the training area, and deliver training on or off campus.
Jefferson County BOCES –
Charles H. Bohlen Technical Center
20104 NYS Route 3
Watertown, NY 13601
Southwest Technical Education Center
3606 State Highway 58
Gouverneur, NY 13642
Ogdensburg Adult Education Center
1020 Park Street
Ogdensburg, NY 13669
Howard G. Sackett Technical Center
5836 State Route 12
Glenfield, NY 13343
Massena ACCESS Center
35 Glenn Street
Massena, NY 13662
Northwest Technical Education Center
1000 Park Street
Ogdensburg, NY 13669
BOCES Educational Services Center
40 West Main Street
Canton, NY 13617
Seaway Technical Education Center
7225 State Highway 56
Norwood, NY 13668
Special Education Building
20104 State Route 3
Watertown, NY 13601
DID YOU KNOW?
Our local and state job training programs are organized into an easy to use interactive network that has been created as a "one stop" system. To best meet the labor needs of local employers, the St. Lawrence One Stop Career Center and The Workplace with offices in Jefferson and Lewis counties offer the combined programs and services of a number of workforce development agencies. Through this easy-to-use Center, you will find assistance with the recruitment of new employees, incumbent worker training, on-the-job training and customized writing programs.
You can find more information on the St. Lawrence One-Stop Career Center at slconestop.com and The Workplace at co.jefferson.ny.us/Theworkplace.
CONTACT US TODAY!
Discover opportunities in Drum Country and start your prosperous future today!