FINANCE, INSURANCE, REAL ESTATE
A Strong Fit for F.I.R.E.
Businesses in Drum Country don't come and go; they come and GROW! Frazer Computing, Inc., Canton, NY, provides powerful computer software that is relied upon by used car dealers to run all facets of their business. Frazer is a leader in the "Dealer Management Software" industry, with over 21,000 independent car dealerships using their software daily. They employ 100.
Finance, insurance and real estate (FIRE) companies will find that the reliability, capacity and costs of Drum Country's utilities infrastructure, as well as Fort Drum's steady infusion of talent into the area economy, create a total package that makes the cost of doing business here as stunning as any view of the Adirondacks.
Fort Drum isn't simply home to a lot of good people; it's home to a lot of great potential. Since 1988, Fort Drum has contributed $26.2 billion to Drum Country's economy. In addition, 26% of Soldiers retire to Drum Country diversifying our workforce.
Top 10 Drum Country Employers
INFRASTRUCTURE FOR UTILITIES:
ELECTRICITY & NETWORK RELIABILITY
The Development Authority of the North Country's Open Access Telecom Network (OATN) is a carrier- class telecommunications network which connects the region to carrier collocation facilities in Syracuse, Albany and New York City. The network is comprised of approximately 1,800 miles of fiber optic cable and 31 Central Offices (COs), which contain the electronic and optical equipment that power the network.
The 31 COs located through the network allow service providers to connect with local customers and to services outside the region. They are equipped to support any type of national or regional service provider such as Verizon Wireless, AT&T, Slic, or Westelcom, and are designed with the flexibility to interface with traditional and advanced service offerings.
The Authority's network provides carriers with security and diversity. System characteristics include:
Carrier class network reliability.
Offerings that include TDM, Ethernet and wavelength services.
24×7 network monitoring and support.
Redundant connectivity for greater security.
Point-to-point, or ring, configurations.
Scalable network design to accommodate rapid growth and new service offerings as required.
Fast provisioning times.
The network is monitored by a comprehensive provisioning and monitoring system based on several tools, including SolarWinds, Ethernet Network Management System, Ethernet Switch Manager, and others. This allows Authority engineers to take immediate action if service is affected.
National Grid delivers electricity to most of Drum Country. Customers purchase electricity commodity through their choice of suppliers. New York Power Authority (NYPA) Is a not-for-profit, public benefit authority that produces some of North America's least expensive electricity. It also operates a transmission system for public and private customers.
The Massena Electric Department is a not-for-profit electric utility owned by the Town of Massena. Their service reliability is is nationally rated among the highest. Electricity rates for businesses and residents are in the lowest 10% nationally.
The convergence of these and other market forces create an ideal environment for manufacturing businesses. With so many factors making Drum Country advantageous to the manufacturing industry, manufacturers that relocate to Drum Country can count on a prosperous future.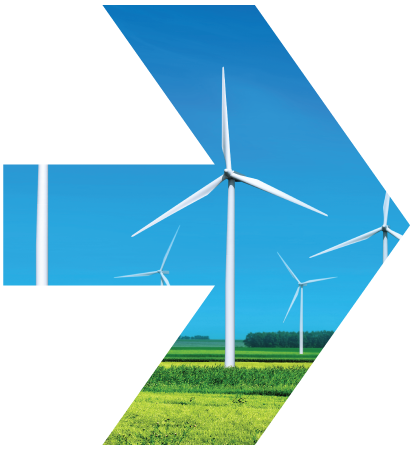 GET THE LATEST NEWS IN ECONOMIC DEVELOPMENT